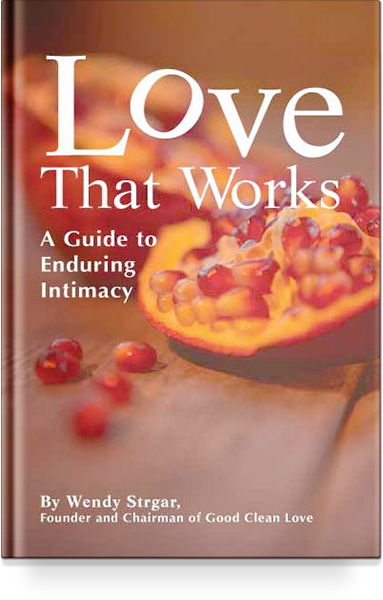 Love That Works: A Guide to Enduring Intimacy
Commitment works best when we approach it as a method of personal growth. Ultimately our loving relationships are the most gentle and effective education we engage in to become the person we want to be. By creating an ecology in which love can thrive and be sustainable, we can solidify and enliven our primary relationships—by strengthening the relationship's foundation, improving communication, understanding what it means to truly be together (even when apart), being comfortable with our own sexuality, and keeping the fire of intimacy burning bright. This book is dedicated to guiding that work. Wendy's first book, built around years of her Sustainable Love writing, tackles the challenging issues of sustaining relationships and creating healthy intimate lives. Critics have acclaimed that Love That Works is an essential handbook for the daily practice of learning to cultivate the renewable resources of loving relationships and family.
I found your blog by accident today. I am grateful. I have been reading up on your stuff. Excellent writer you are!

I so appreciate your sharing your vulnerability.

Thank you for your soulful and insightful sentiments, they help so many!

What a beautiful, raw, honest account of love.

Thank you for your writing ... I am single currently and this just reminds me this is a time to work on my own relationship with myself.

I am relieved that someone has reinforced this central concept in relationship development – so much Internet relationship blather fails to shine the light on the central relationship skill which enables everything – our capacity for intimacy with our Self.

YES YES YES to what you call forth from of all of us. May we deeply cultivate the soil of love in our souls and see what grows out in the world.

You always provide so much insight and intelligence... I think of you often dear lady, Mother that you are. You are awesome! Keep telling the world whats Up!

I love your writing....Thank you for all your good work.

...thanks for your insight, mission, and vulnerability. I enjoy your weekly reminders to lean towards love.

Thank you for your always thoughtful and well written articles.

You are a wonderful mentor! Thank you!